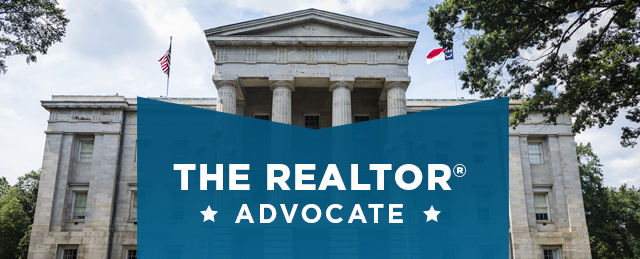 The Advocate
January 6, 2023 Federal Funding Update

President Joe Biden signed H.R.2617, the 2023 Consolidated Appropriations Act, into law on December 29, 2022. The bill is a $1.7 trillion omnibus spending bill that will fund the US federal government through fiscal year 2023. The bill includes funding for domestic and foreign policy priorities. The sweeping spending package includes numerous real estate provisions. The funding, which is supportive of the real estate industry, includes: Federal Housing Administration Funding – Up to $400 billion in FHA commitments to guarantee single-family loans. Fair Housing – $86 million for HUD's fair housing grants and activities. HOME Investment Partnerships Program – $1.5 billion in funding to provide grants to states and localities for affordable housing initiatives. Housing Supply – $85 million for grants to reward state and local jurisdictions that reform land-use policies and remove barriers to affordable house production and preservation. Rural Housing – $2 billion for USDA's Rural Housing Service. Flood Insurance – Extends the National Flood Insurance Program through September 30, 2023. Increased flood map funding to $313 million. Broadband – $364 million in broadband grant funding. Infrastructure – $62.9 billion for Federal Highway Administration. To view a list the full list of real estate related funding, click here.

State Issue Update – Elevator Safety Reporting Form for Residential Rental Properties

The NC Department of Insurance recently released an elevator/hoist safety reporting form. The elevator safety reporting requirement is the result of the passage of Weston's Law in 2022.

Weston's Law, HB 619, is a bill addressing elevator safety by requiring elevators in rental homes eliminate or reduce the space between elevator doors and landing doors. It was signed into law by Gov. Roy Cooper in 2022 and became effective October 1, 2022.

The bill is named in memory of a young child from Ohio who died because he was trapped between the elevator car and elevator shaft at a rental home in the Outer Banks.

The safety requirements in the Act applies to any elevator in a private residence, cottage or similar accommodation subject to taxation under G.S. 105-164.4F.

To access the reporting form, click here. Once the door baffle, door space guard, door or gate is installed, the landlord will need to provide the Commissioner of Insurance one of the following: A statement signed by a professional elevator installer certifying installation of the door baffle, door space guard, door, or gate meeting the requirements of the law. A receipt for purchase of the door baffle, door space guard, door, or gate meeting the requirements of the law, a signed statement by the landlord stating the date of installation, and photographs depicting the door baffle, door space guard, door, or gate as installed. The reporting form also requires property owner information such as the name, address and contact along with the required documentation listed above. The one page form provides additional details along with contact information.

If you have any questions or comments about the Advocate, please contact Pam Melton, Director of Political & External Communications.



LINKS TO MORE RESOURCES NAR Washington Report NC General Assembly NC REALTORS® Action Center NC Real Estate Commission NAR REALTOR® Party NC Homeowners Alliance
Contributions to RPAC are not deductible for federal or state income tax purposes. Contributions are voluntary and are used for political purposes. Suggested amounts are merely guidelines and you may contribute more or less than the suggested amounts. The National Association of REALTORS® and its state and local associations will not favor or disadvantage any member because of the amount contributed or a decision not to contribute. Your contribution is split between National RPAC and the State PAC in your state. NC RPAC supports the efforts of National RPAC and contributes a portion of its contributions to National RPAC. Contact your State Association or PAC for information about the percentages of your contribution provided to National RPAC and to the State PAC. The National RPAC portion is used to support federal candidates and is charged against your limits under 52 U.S.C. 30116. In-kind contributions/donations are not included for the purposes of the National RPAC State PAC split. NC law requires political committees to report the name, mailing address, job title or profession and name of employer or employee's specific field for each individual whose contributions aggregate is in excess of $50 in an election cycle. North Carolina law prohibits contributions of cash in excess of $50 per day. Federal law prohibits contributions of cash in excess of $100 per year. Contributions can only be accepted from individuals; in the form of personal checks, credit/debit cards and cash less than $50 per day/$100 per year. Contributions from corporations or business entities cannot be accepted. This solicitation was paid for by NC RPAC. (12/8/2022)

Copyright 2023 | NC REALTORS®
4511 Weybridge Lane, Greensboro, NC 27407
336.294.1415 |

[email protected]

| ncrealtors.org Update your subscription preferences.