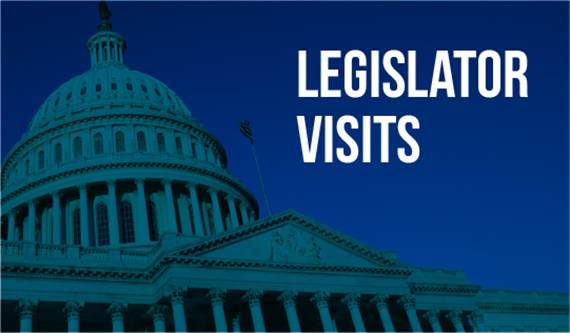 NCR Launches FPC Congressional Visits Portal NEWS ALERT – The visit with Congressman Ted Budd is scheduled for April 28, 2021 at 9:00 AM. This is an in-person event. Please select the link below to access the FPC Congressional Meeting portal. Once on the page, please scroll down to the end of the page to access Congressman Budd's registration information.

NCR is pleased to launch the FPC Legislative Meeting portal. This will be your one-stop shop for all information related to the FPC virtual Congressional visits scheduled from April 28 – June 30.

The portal features photos of North Carolina's Congressional Senate and House members. Registration links and other important event information will be at the bottom of each photo. Not sure about your US House of Representative? We have your covered, select, "Find Your US House of Representative" link on the portal, which will allow you to check this information.

Please note, not all visits have been scheduled so please check the site often for updates. We will also provide reminders of the updates in the Advocate.

While most of these meetings will be held virtually, some meetings will be held in-person. Due to COVID restrictions, the in-person meetings will follow safety guidelines and attendance will be limited.

To access the portal please select the follow link: 2021 FPC Virtual Legislative Visits.

If you have any questions, please contact Kristin Nash.

NC REALTORS®
4511 Weybridge Lane, Greensboro, NC 27407
(336) 294-1415 |

[email protected]


Update subscription preferences